jEditor is a simple Java text Editor with syntax highlighting which is designed to be used in a library in other applications. A typical use case is an application which needs to edit text files.
The code is heavily derived from the jEdit syntax package.
Usage
There are several ways to use this library:
Architecture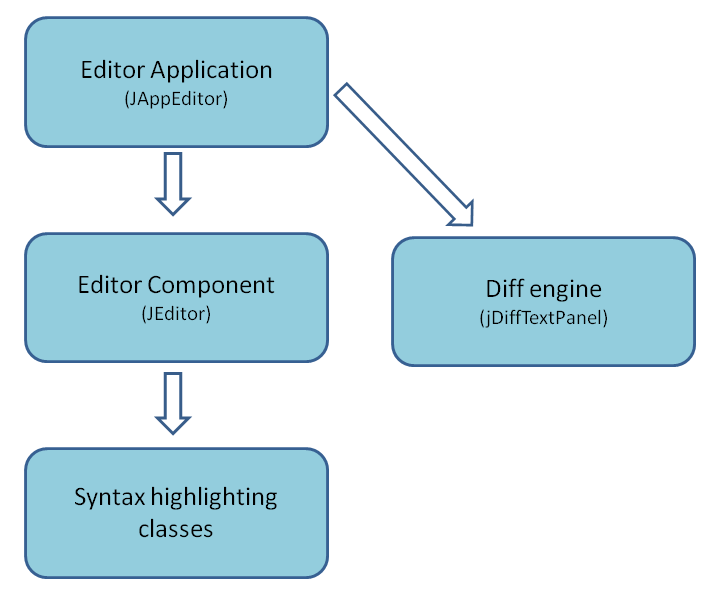 ---
Categories
:
general
Developers
Join this project:
To join this project, please contact the project administrators of this project, as shown on the project summary page.
Get the source code:
Source code for this project is available as downloads or through the git repository used by the project, as accessible from the project develop page.
Copyright 2016-2017 Herve Girod. All Rights Reserved. Documentation and source under the BSD licence
Project Web Hosted by
Copyright 1999-2010 - Geeknet, Inc., All Rights Reserved About - Legal - Help